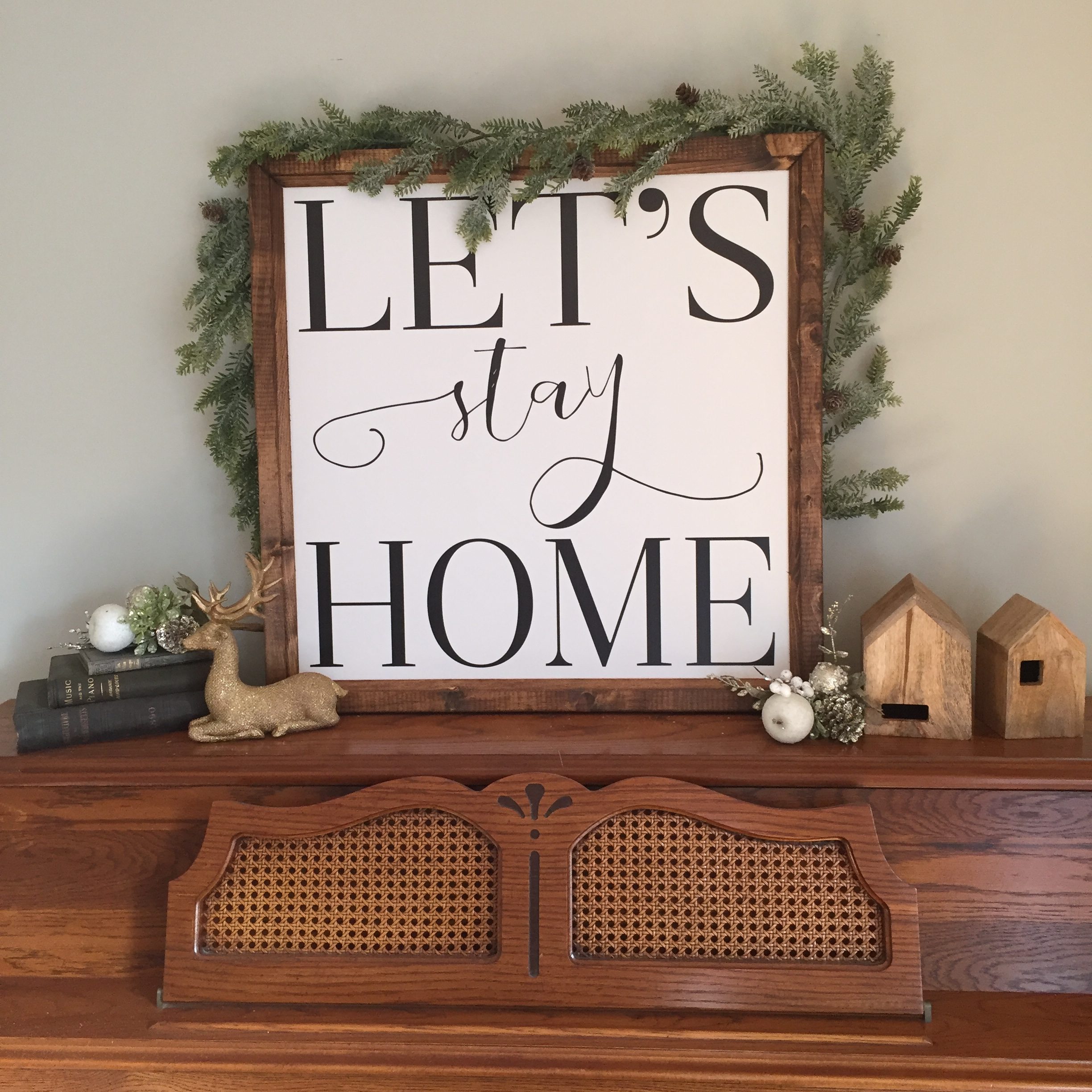 14 Dec

Christmas Home Tour 2017 – Part 2

I love to add touches of Christmas throughout our home. It makes our home feel so festive and cheery!

Part 2 of the tour brings us into the kitchen where I added some greenery and some festive Rae Dunn dishes to our coffee bar area.

If you missed the project where we removed an entire cabinet for this open shelf then you can read it here on the blog. It was worth it! 🙂
Off the kitchen is our dining room where we gather when we entertain. The dining room was one of my many projects over the late summer/early fall season. I took off the chair rail and painted it… but more on that in a separate post to come.
 For the table centerpiece, I used antique mercury glass and gold tones with natural elements for added warmth.
Over on this white dresser, I added this chalkboard for some rustic, farmhouse charm. The lettering on the chalkboard, I hand drew on a whim. I'm pretty happy with how it came out because I don't have a lot of time these days chasing around my 3 year old and 10 month old 😛
This year, I tried to really stick with a simple theme by using greens and adding warmth with natural wood tones and touches of gold/mercury glass. This little wooden house from the Hearth and Hand with Magnolia line from Target was a perfect fit for my theme this year.
Next, we move into the living room where our fireplace is 🙂
On top of the piano, I added pine garland to this rustic wood sign and added a gold reindeer to stick with my theme.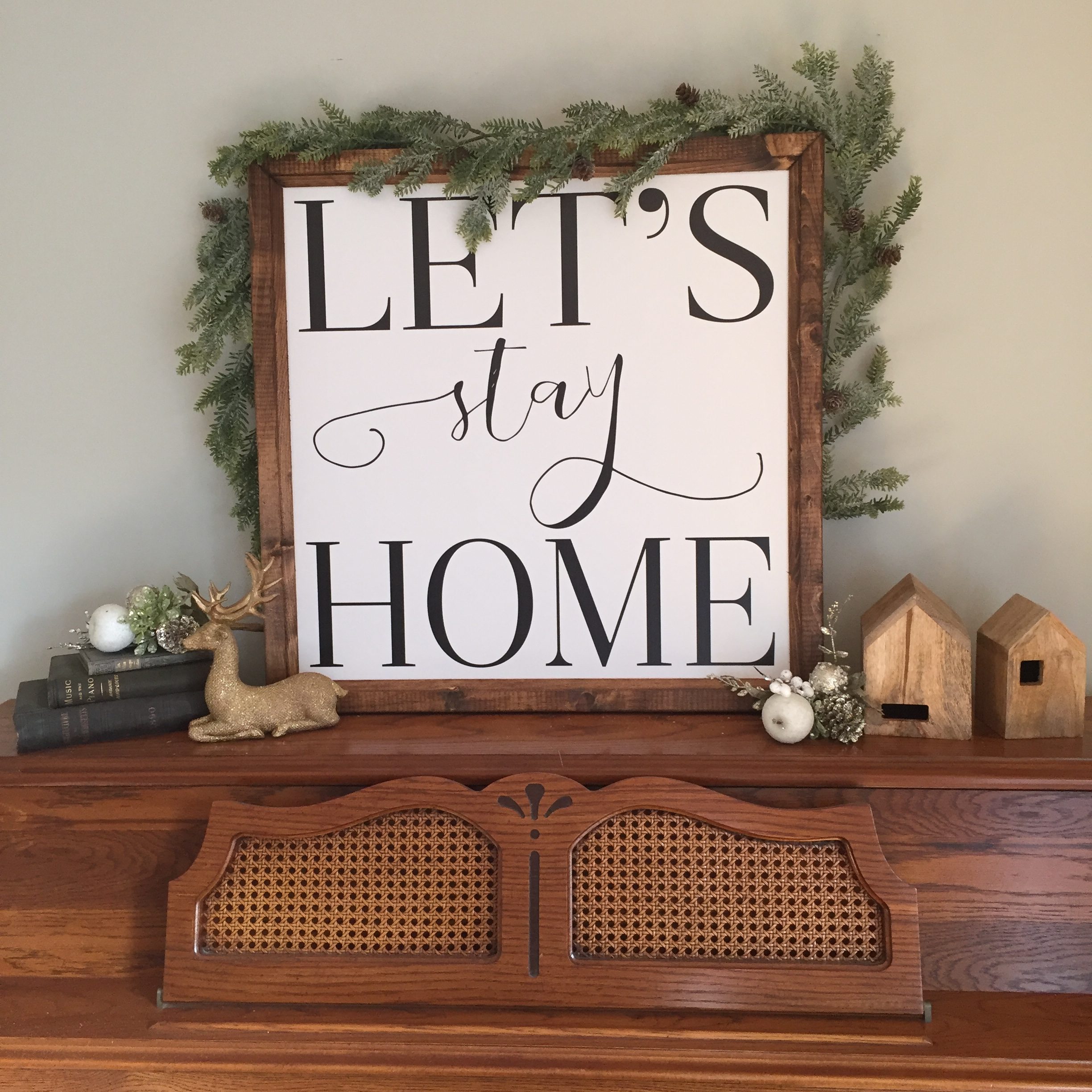 Thanks for joining in on part 2 of our Christmas Home Tour! 🙂