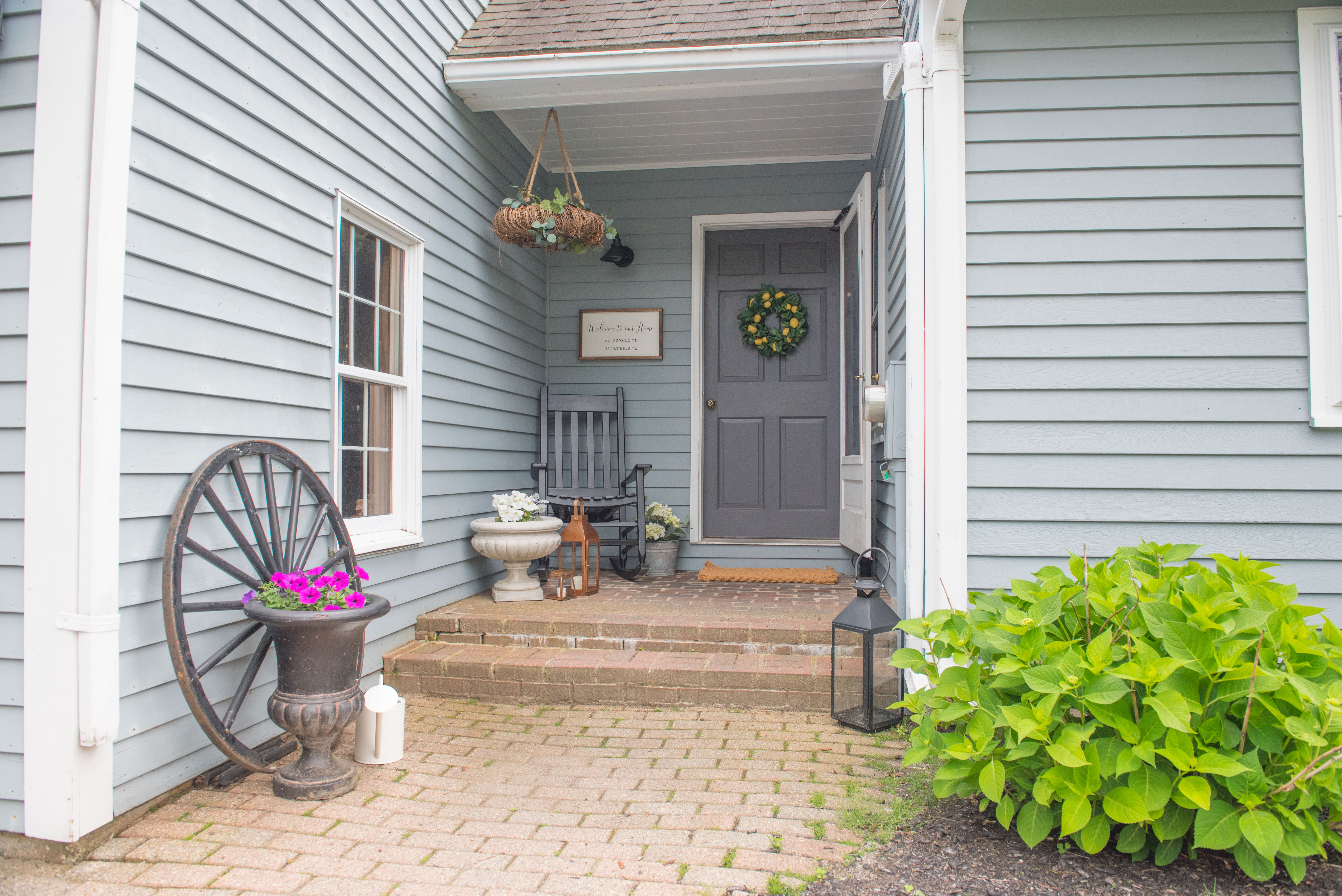 20 Jun

Entryway Refresh

Our side door is the main entryway we use for our home. I've always had a rocking chair there and tried to keep it visually welcoming with my decor but it felt like it needed a little something more. The inspiration for this entryway refresh was a sign that I had a local artist make. I had a vision for a personalized welcome sign to go in this space and Ann Marie of Thimble & Thicket totally nailed it!

This is the image I sent to her of the location I was planning to hang it.
This is exactly how I pictured the sign would be!
The sign is made of solid wood and so beautifully handcrafted.
She included the hanging hardware and these beautiful handmade tags.
Everything was so professional! I already have some ideas for her to make me another sign 🙂
Since the sign was hanging just below the light fixture, I updated it with this one from amazon.
I also added some fresh flowers in the cement urn and faux hydrangeas in a galvanized pot for a rustic touch. The hanging grapevine wreath is also a new addition to the space from a local shop, Purple Rose Home.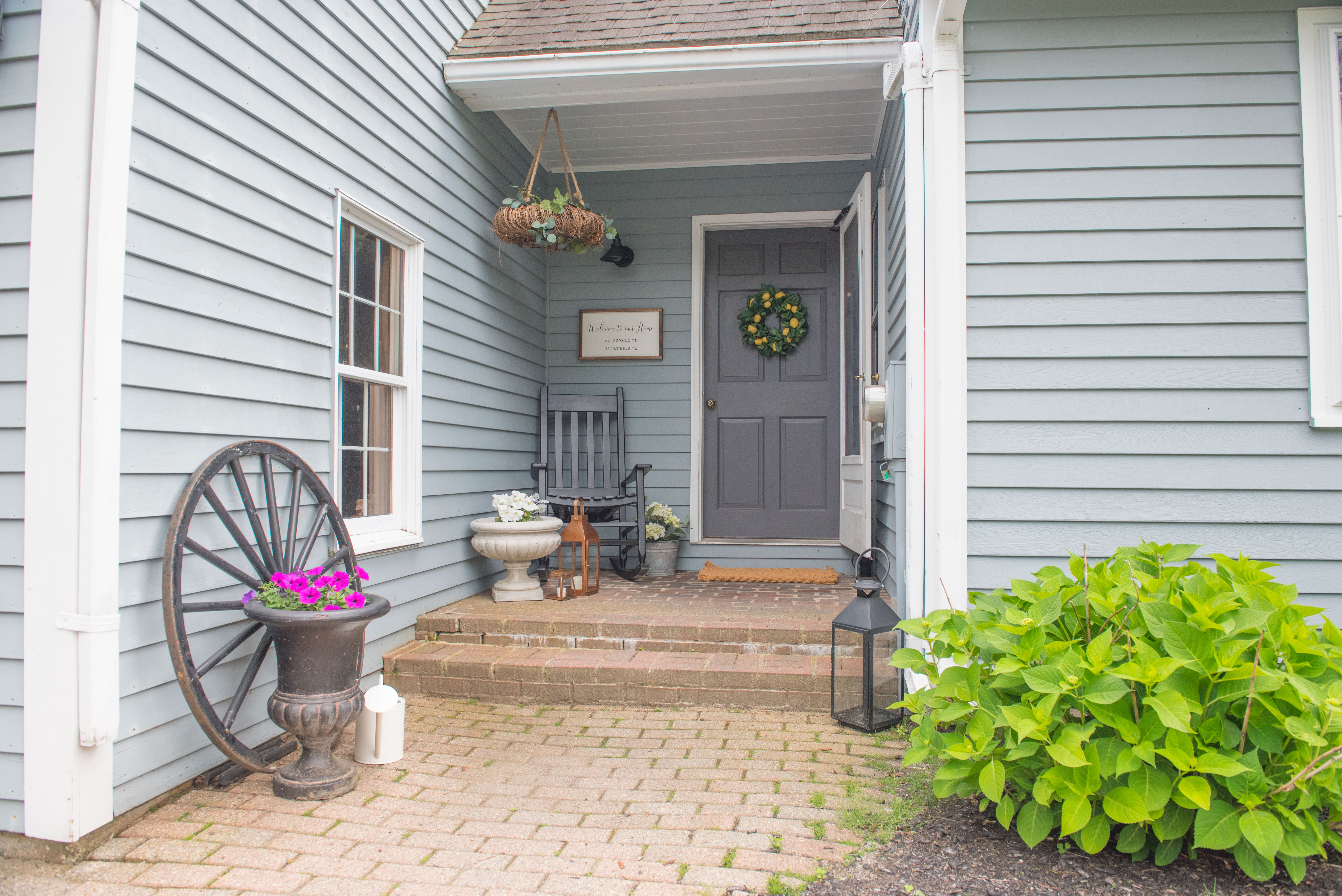 What do you think of our entryway refresh? If you liked the sign, then I highly recommend checking out Ann Marie's work at Thimble & Thicket. I follow her on her Facebook page and Instagram so I can see all her latest pieces. You can also browse her Etsy shop here 🙂