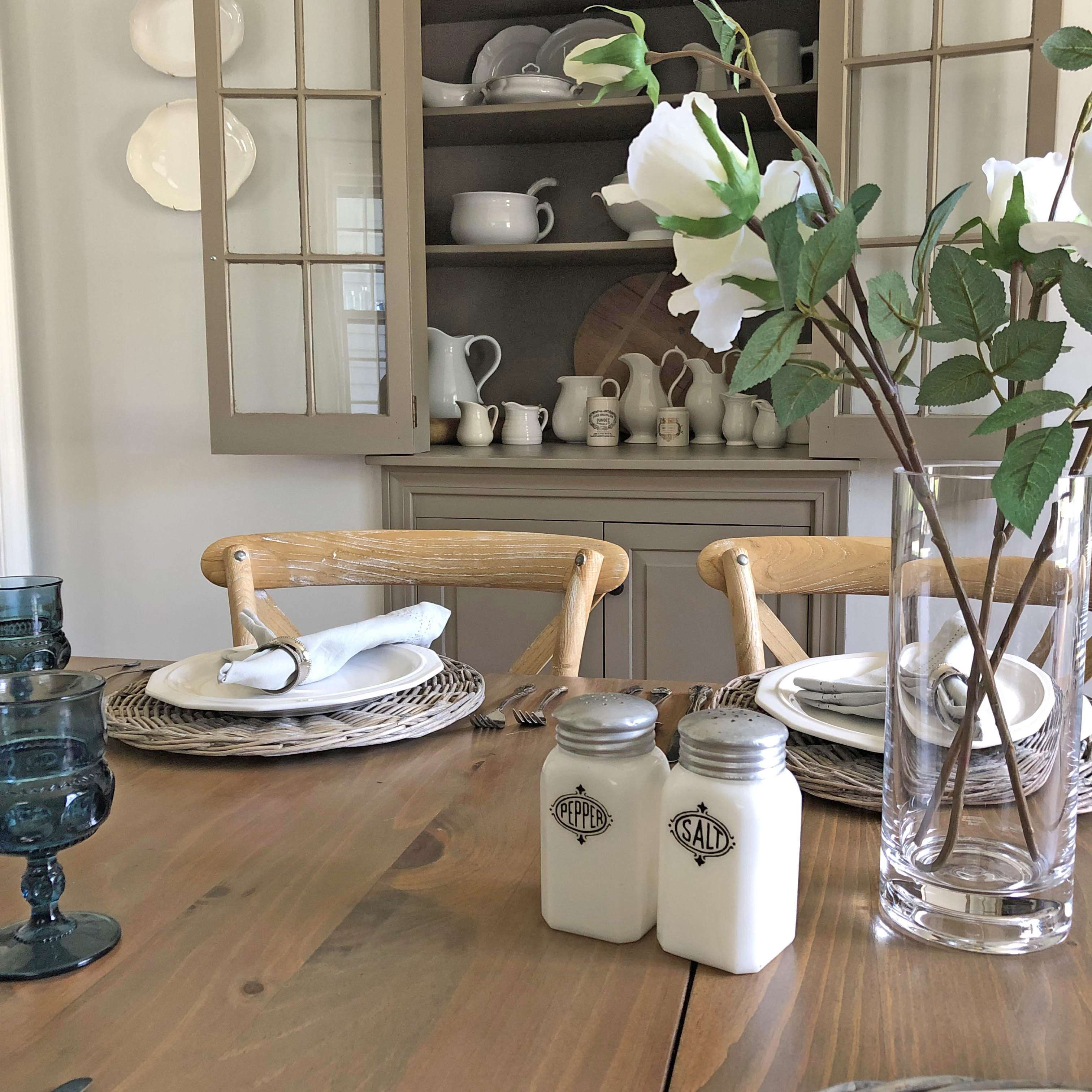 10 May

Painted Dining Room Hutch

One of my goals for this year, was to organize our house. I started the year off with organizing small areas, such as our linen closet. I also organized things like our spice cabinet and our DVD movie collection. I began purging things that we no longer need/use or that we just don't love anymore; in Marie Kondo's words, things that didn't "spark joy". While purging, I realized that I needed to get the rooms in our house in more of a "finished" or functioning state. Since we moved in, 3.5 years ago, it feels like we haven't had a chance to really move in (in a sense). The first year we moved in, I was working part time while staying home the other part of the time with our 1 year old who didn't sleep at the time so let's just say unpacking was no easy task. Since then, we've added to our family and renovated 3 bathrooms and had wood floors installed. I am very grateful we have been able to do these home improvements but if you've ever been through the process then you know how unorganized it feels. So now that we don't have any major projects going on this year and my 2 year old is a little more independent, I've been feeling very motivated to get the house a bit more organized and have each space functioning better. Anyways, for me to get our house functioning better that included a lot of painting. I'm the type of person who has to paint the wall before hanging anything on it. I might have a vision for a space but if the paint isn't right then it will throw off the whole vibe. Anyone else like that? 🙂

This week's painting project was our built-in dining room hutch. It was the last thing in our dining room that I hadn't touched yet and I knew I wanted to do something with it.
My first thought was to paint it white but I have several white dishes that I've been collecting for years and I wanted them to stand out so I knew that wouldn't work. I also thought about leaving it the wood color but there were several problems with that. Then, I thought about a medium/dark grey and thought that could work but it had to be the right grey. The back of the hutch was white and very dirty so I needed to at least do something with that if I had left the wood.
The grey paint color I chose is called Kingsport Gray by Benjamin Moore. Whenever I am looking for a paint color, I look the color up on Pinterest or Google to see if there are any examples of it inside other homes. I also go on Benjamin Moore's website and read their description of the paint.
I loved that this color is in Benjamin Moore's Historical Collection. It looks very historical to me, like it's from the 19th century or for my local readers like a color I'd see at Old Sturbridge Village.
I love how it picks up the warm and cool tones of our dining room table. You can read all about how I refinished our table here.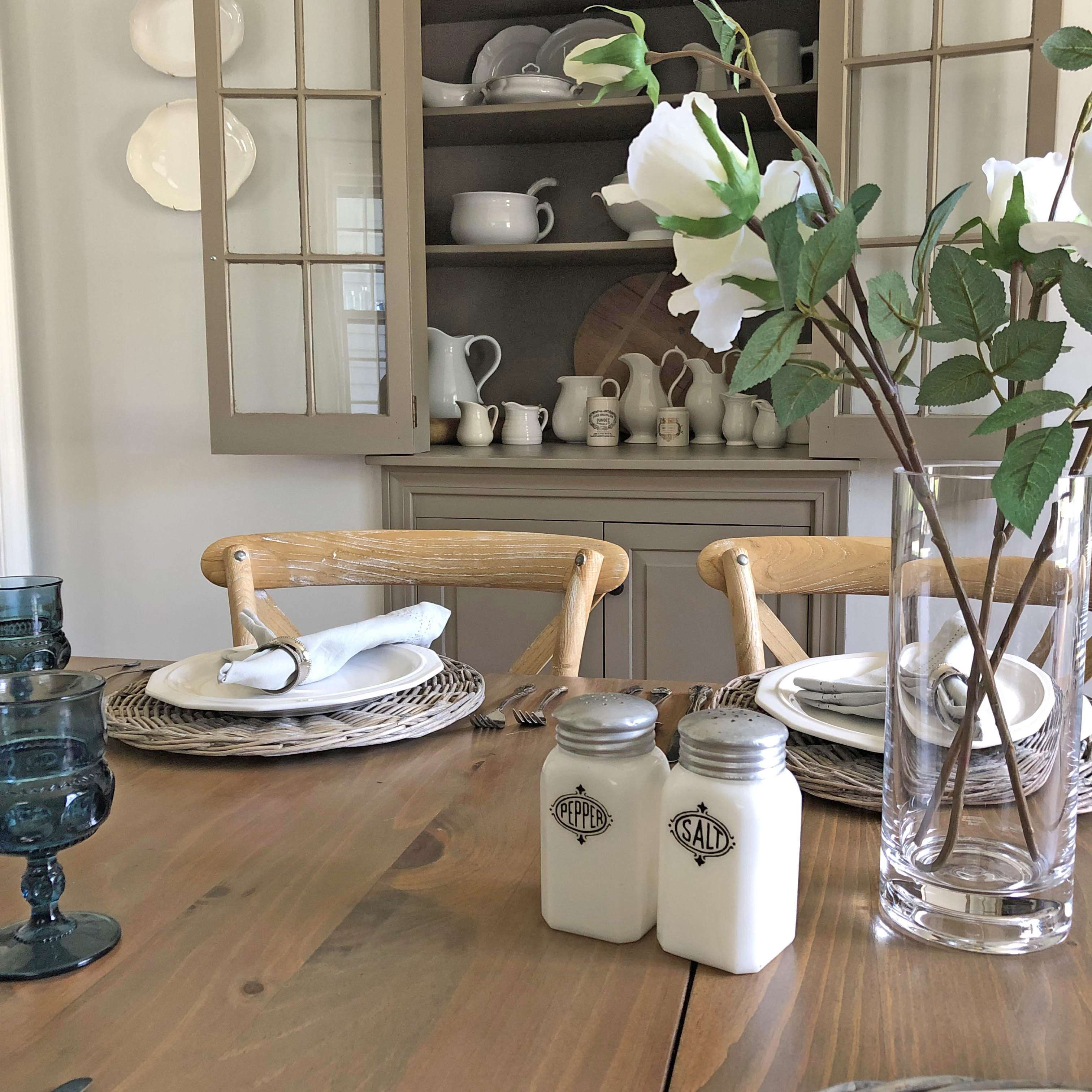 I hope you enjoyed reading about our dining room hutch transformation. I have sooo many more projects I need to share with you all! 🙂