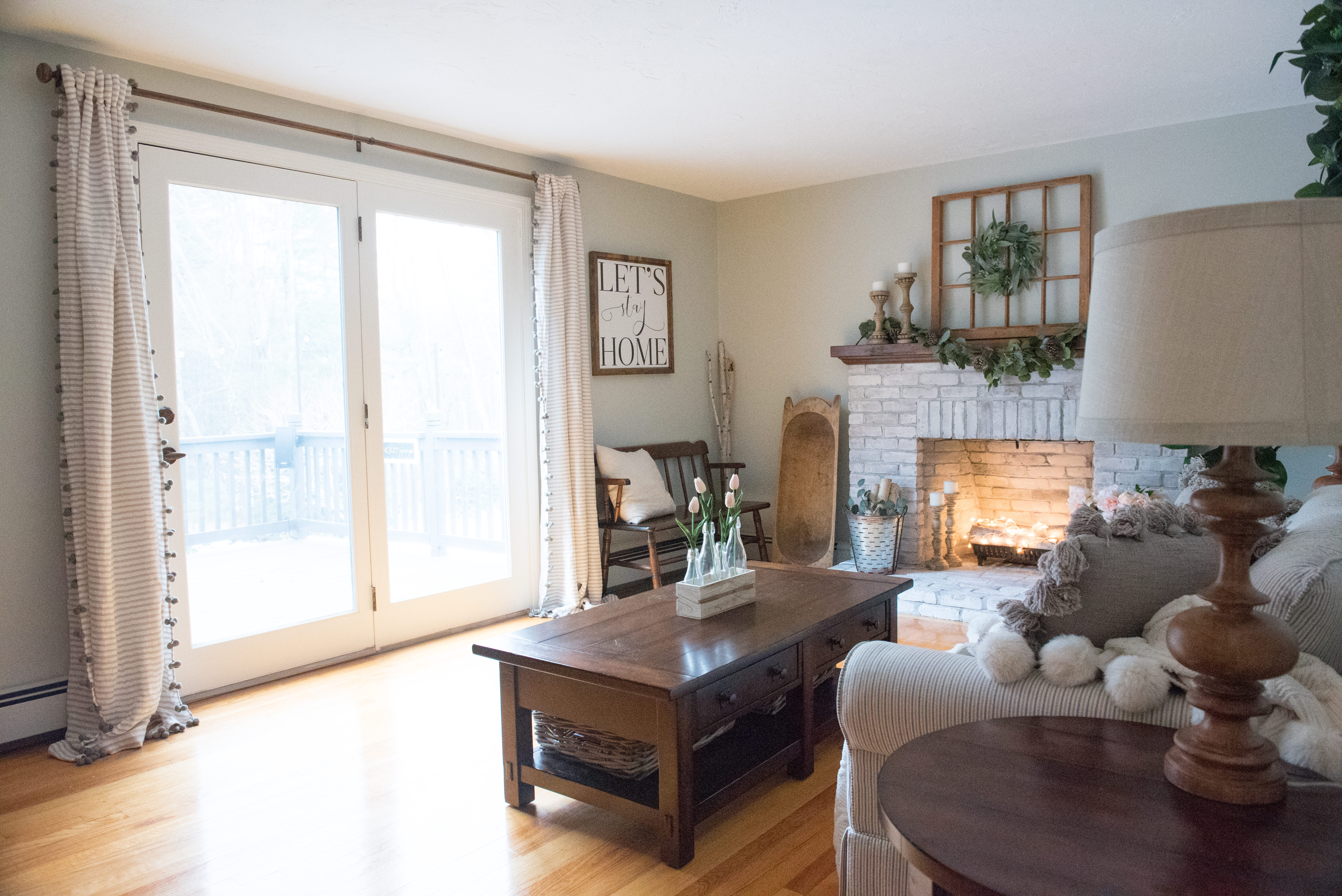 31 Jan

Farmhouse Living Room

If you saw my previous post, then you might remember that one of my goals for this year is to get organized. For us, that doesn't only mean organizing spice drawers and linen closets, but to get the rooms in our house finished. There will always be a project of course, but my focus is to get them to a place where I have a better idea of what we need in that room in order for it to function. This month, I have been really focusing on that, brainstorming how we will set up each room and purging things we don't need. I've re-organized our linen closet, organized our DVDs (which I know is probably obsolete with everything streaming), designed our guest bedroom, started organizing our spice cabinet… you get the idea. Well today, I'm sharing a before and after of our living room. It may be a minor thing but I painted the room 2.5 years ago but never finished edging around the heater covers and also painting the heater covers which really wasn't all that noticeable except to me. I also never painted the trim around our back door leading to our deck which I really wanted to do but had other higher priority projects.

Here is the room when we first moved in…
and here it is today.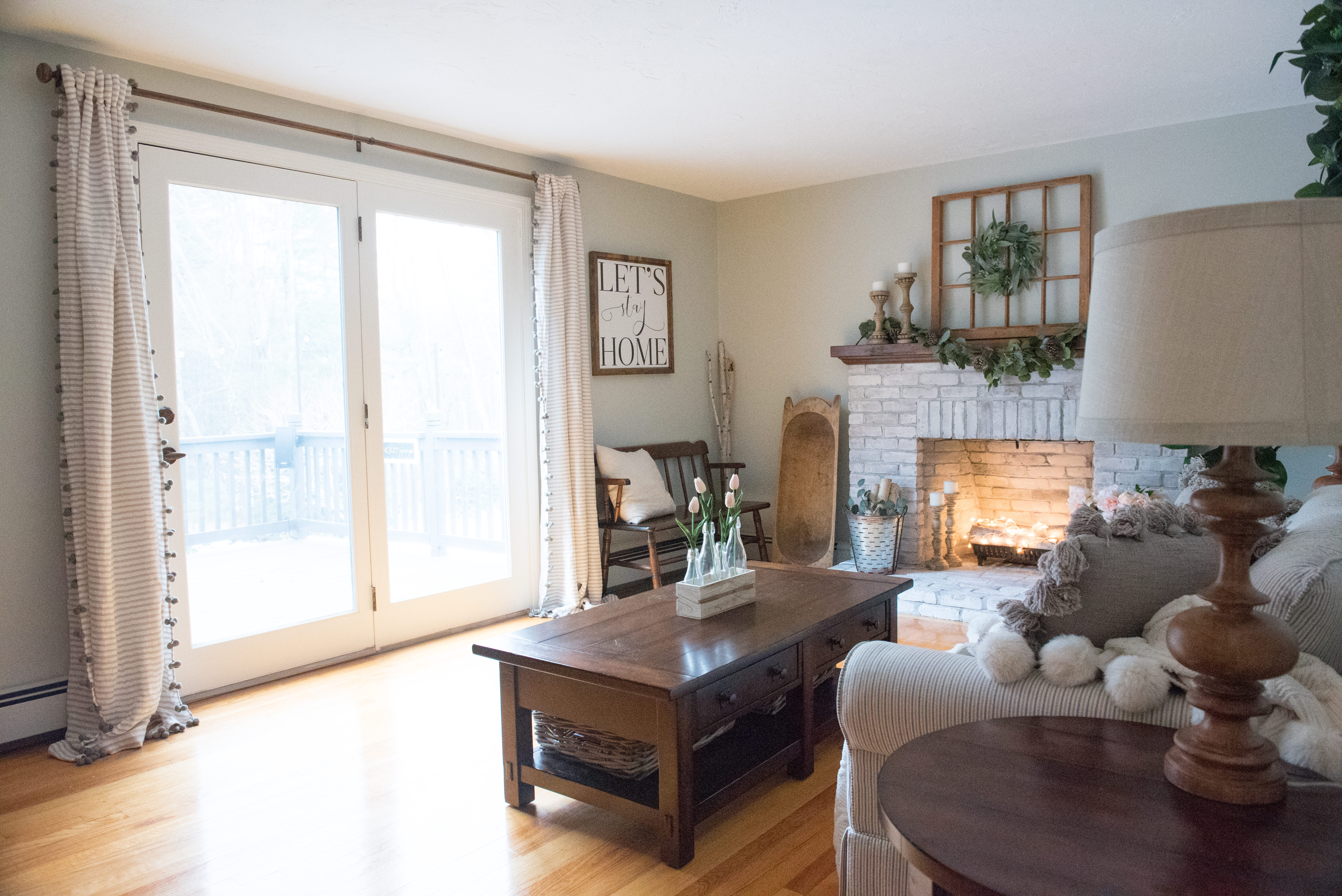 It might seem silly, but I never liked how the doorway looked before so I would always keep it out of my shots. Plus, I had painter's tape on the floor for oh 2 or so years from when I painted the walls thinking I was going to do it back then. It only took me 2 years to do but the door is painted and it feels complete. Aaah 🙂
The trim on the doorway is Sherwin Williams Alabaster which is what we've used throughout our house. The walls are Benjamin Moore Vapor Trails. You can read about how I did our fireplace here. To see how this room has changed from a few years ago, click here.
I hope you enjoyed our living room transformation and were inspired. I love how just a little bit of paint can make a huge impact on the overall feeling of a room 🙂