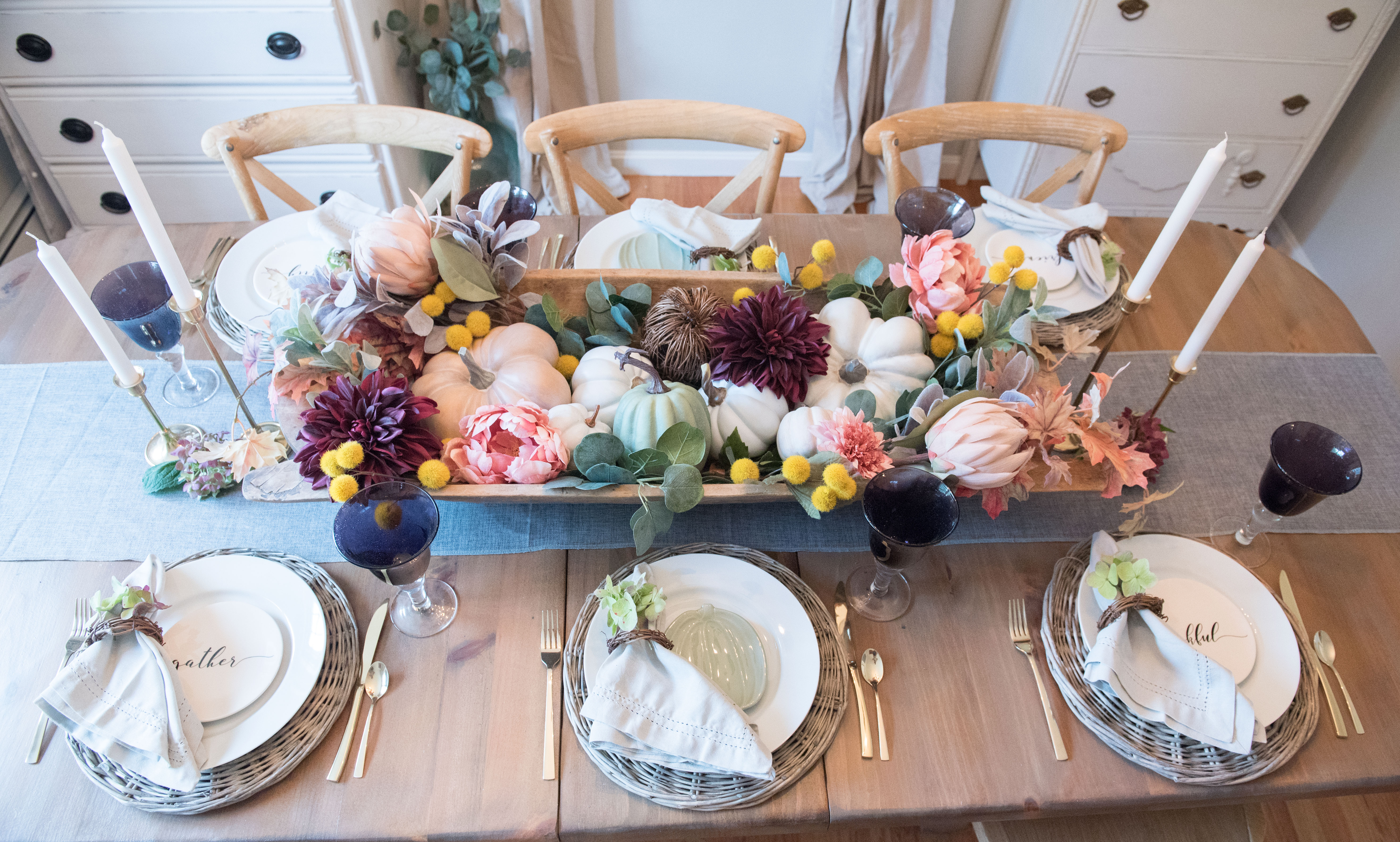 02 Oct

Fall Dining Room

It's October and Fall is here! I love Fall in New England. The colors are beautiful this time of year. I've been slowly adding Fall decor throughout our house and the dining room was the most recent room I decorated. I decided to go with a mostly neutral color palette with hints of purples and peachy oranges.
My mom gave me a set of purple gobblet glasses 8 years ago when we bought our first house. Those glasses were my inspiration for this tablescape. I placed a bunch of faux pumpkins inside a large dough bowl and surrounded them with faux flowers. I'm all about faux over here because it's more practical from a budget perspective as you can re-use them each year.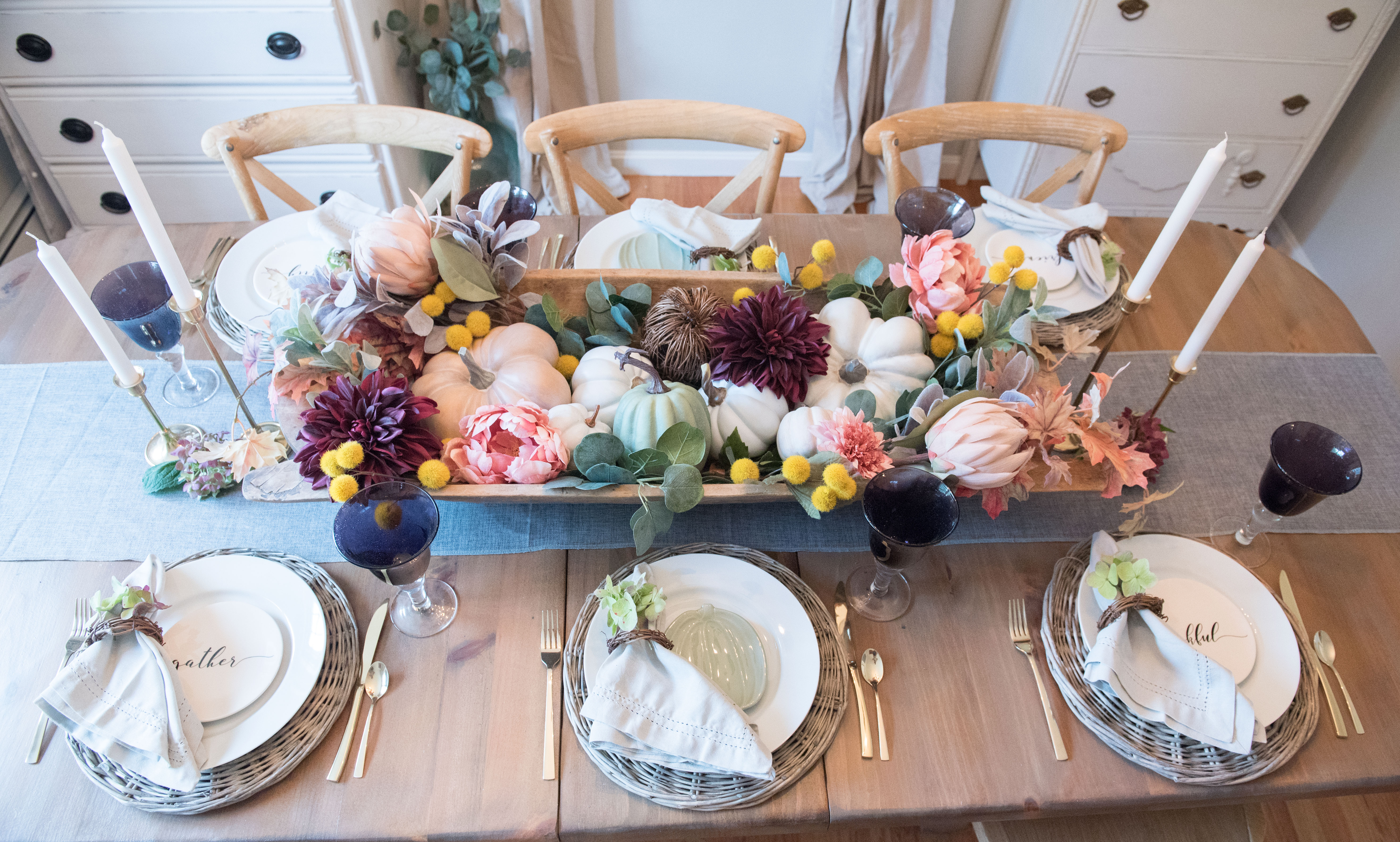 I added some clippings from the hydrangeas in our yard that have turned varying shades of purples and greens to tie in with the purple glasses. The chargers are from HomeGoods and I like how they add a natural element while also adding texture.
If you missed how I transformed this dining table, you can check it out here.
I kept this little buffet table pretty simple and neutral with just a few pumpkins and hydrangea clippings.
You can read more about how I transformed this hand-me-down oak dresser here.
Over here on this antique dresser, I also stuck with the neutrals and again added just a few pumpkins and hydrangeas. I wanted to keep the side tables simple to balance out the dining table which has more colors and textures.
While I'd love to say that this is how I set my table for our family gatherings, it just isn't practical at this stage of our lives. We have a very large extended family with a lot of little "minions" running around. Someday though, I'd love to have my table set like this for special holidays. For now, I'll stick to doing it because I love to create and design! Hope you enjoyed our Fall dining room! 🙂