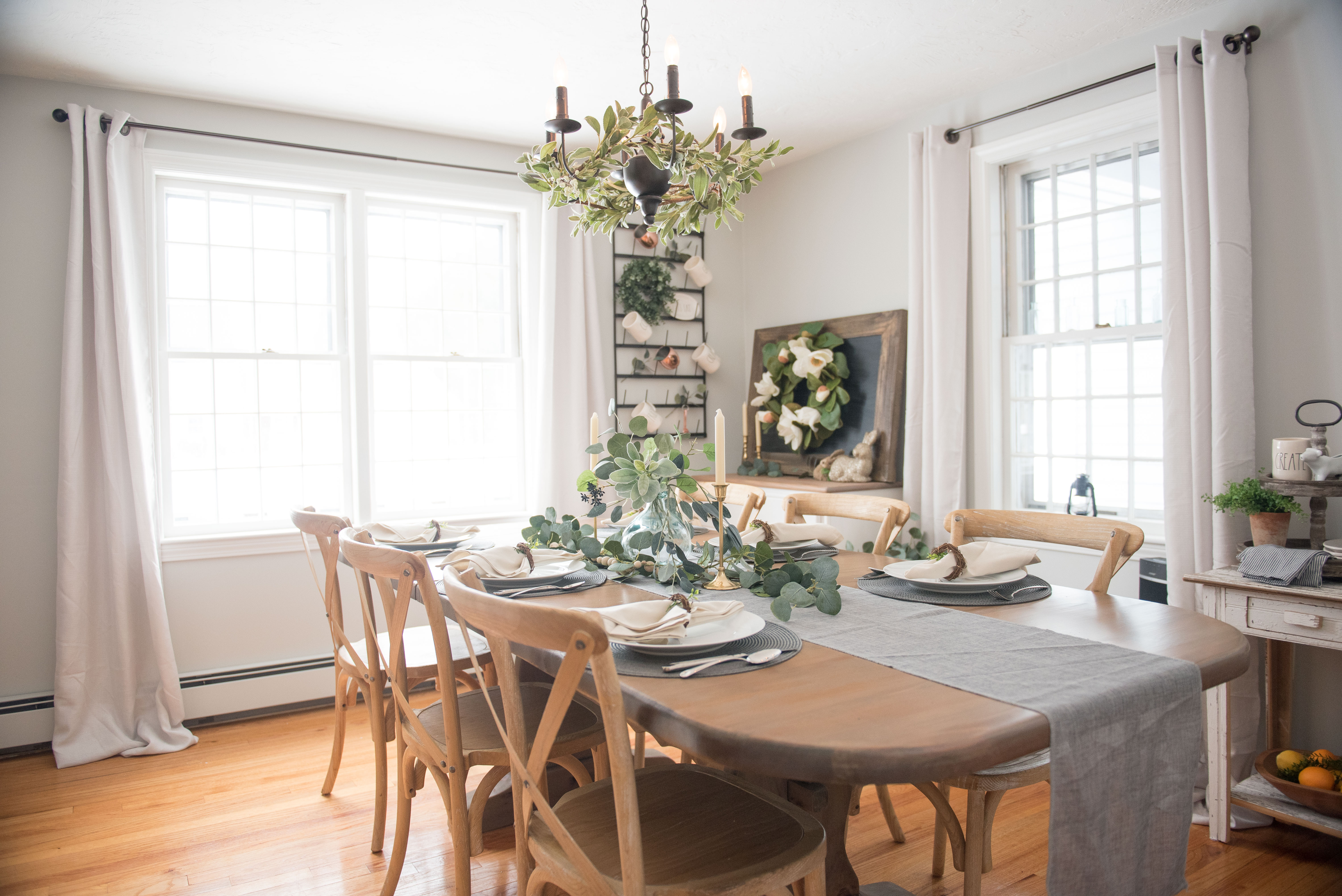 22 Mar

Spring Dining Room

Well, it certainly doesn't feel like Spring here in New England. We still have a foot or more of snow on the ground from the last storm and as I'm writing this, more on the way. So… I thought if the weather isn't going to cooperate, then why not make it feel like Spring in our dining room? 🙂

I used greenery and white flowers to bring in that Spring-like feeling.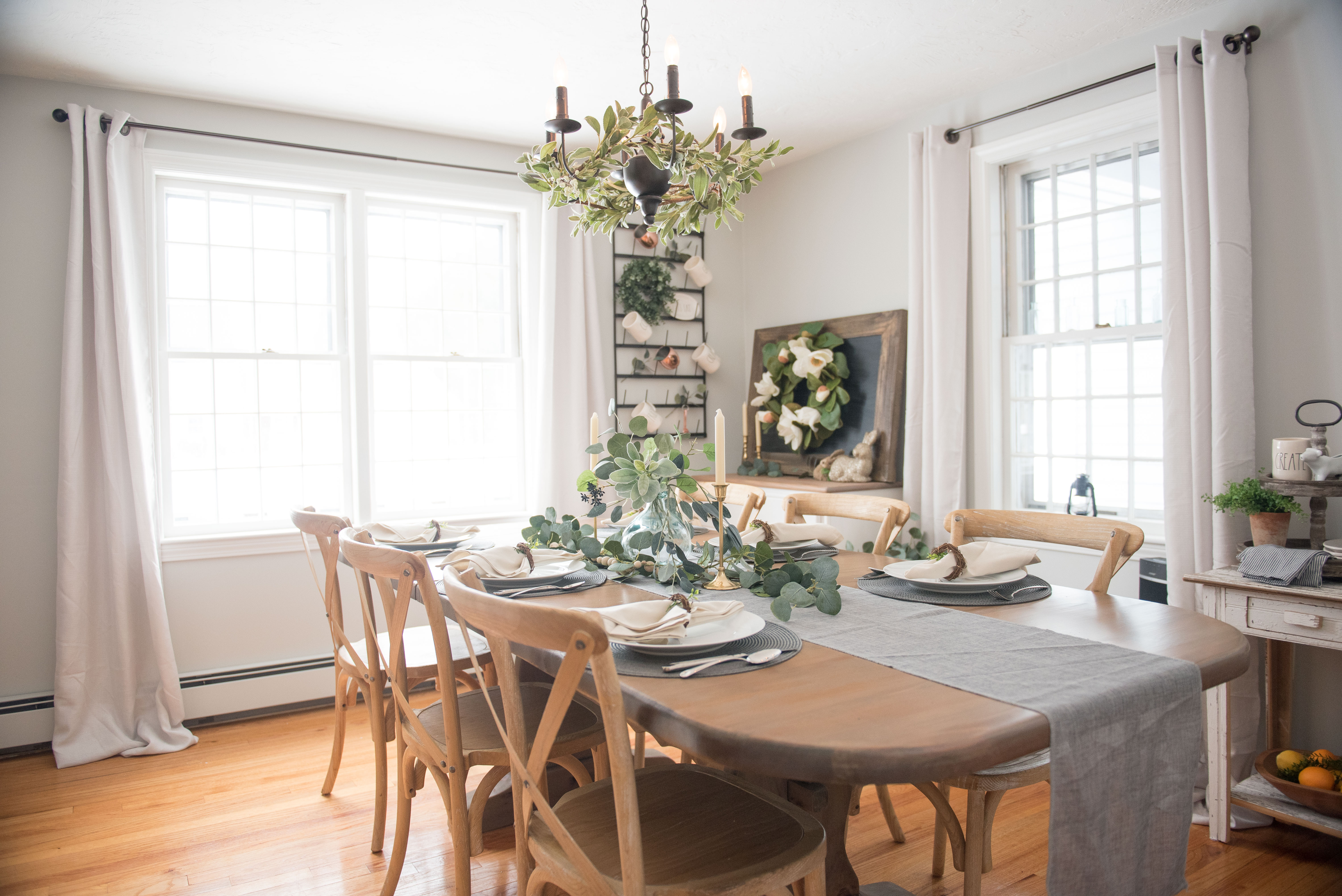 I got this white table from a local antique shop for a steal and I love it. However, I'm not sure if it goes in our dining room or if it will work better in our kitchen for our coffee bar but it's here to stay for now. I haven't quite figured out how to use it in our dining room so I played around with this setup.
I just love when I find faux greenery or flowers that look real. Sure, I love to have real plants/flowers occasionally but when it comes to flowers especially, they just don't last so going with faux is really the best when you're on a budget.
To the left of that white table, I have an old bench that my aunt recently gave me and the white dresser I refinished to hold our table linens. I styled it with a white magnolia wreath, vintage brass candlesticks and a few bunnies 🙂
I kept the dining table pretty neutral with a grey table runner and placemats.
For the centerpiece, I used faux eucalyptus, wood bead garland for a natural element and brass candlesticks to dress it up a bit.
Each place setting has a grapevine napkin ring and a a sprig of greenery.
If you don't remember the before of this table, you can check it out here.
I hope you enjoyed my Spring dining room setup! 🙂