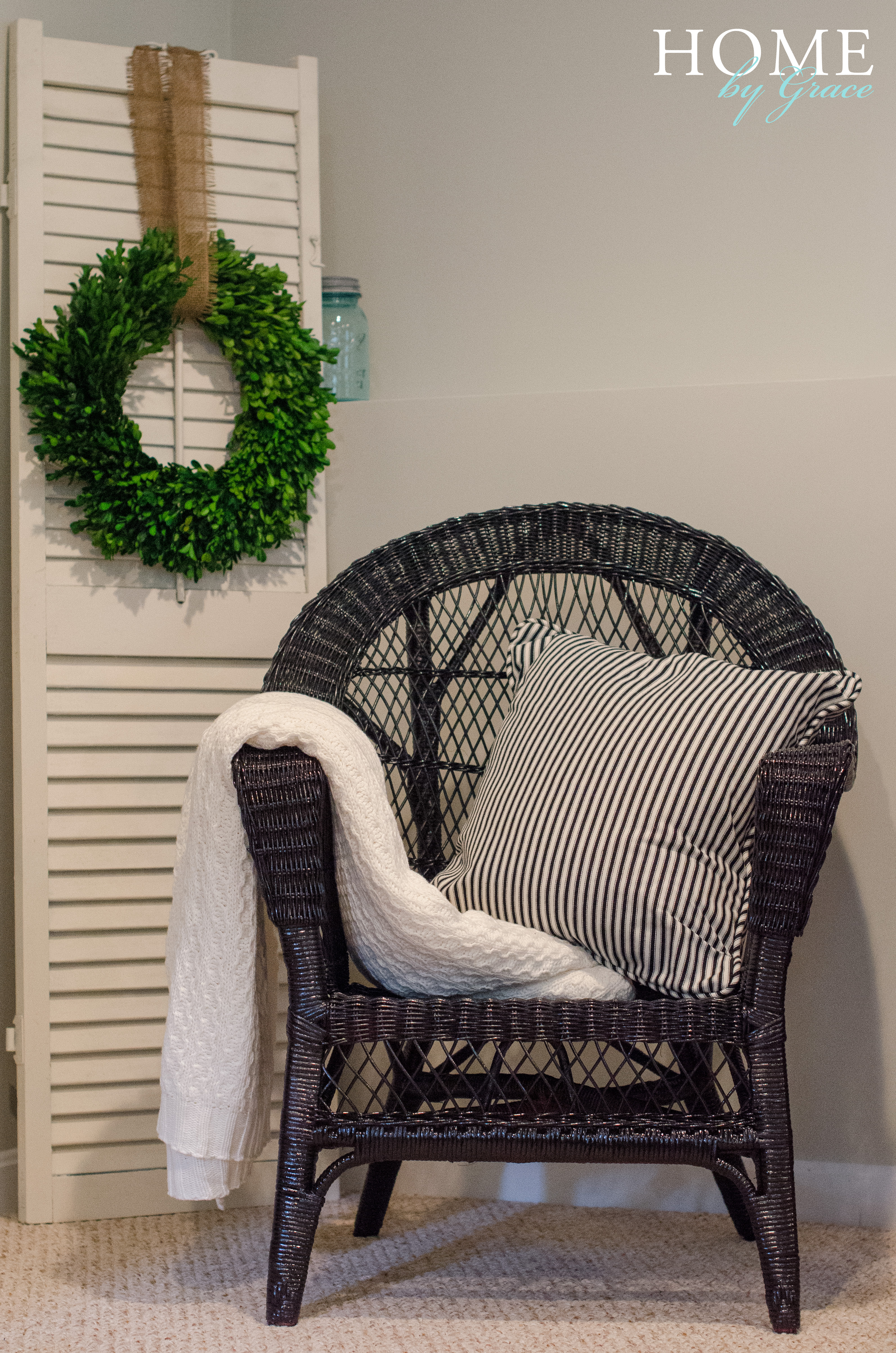 27 Oct

Wicker Chair Makeover

I had been looking for a wicker chair that wasn't too expensive for some time when I finally came upon this one while driving.

It had missing wicker in a few small spots and the red color didn't quite fit in with my decor but it wasn't anything I couldn't take on.

Here's the original wicker chair. Not terrible but certainly not great either.
See the missing wicker?
It took some brainstorming to figure out what I could use to replace the missing wicker pieces. My first thought was skewers but those are usually too thick. Then, I thought of those little sticks that you get beef teriyaki on from a Chinese restaurant but they would either need to be really cleaned or I'd have to find a place to buy them before any beef touched them. Finally, I found some oil reeds from one of those little scented oil jars from the dollar store and I thought these look like the perfect size!
What do you know? They were exactly the right size and are very flexible for weaving through the wicker so I just weaved 'em through and hot glued them in place.
Next, I wanted to paint the chair to get away from the red. I used Wal-Mart's cheap 97 cent cans of spray paint as a primer so I wouldn't have to use all the good stuff for just the base coat. Then, I went over it with Rust-Oleum American Accents 2X Ultra Cover in Canyon Black for the final coat.
Here it is! It's a little shiny-er than I would've liked because I accidentally used Gloss instead of Satin for the final coat but it'll do for now.
Eventually, I'd like to get a cushion for the bottom but I'll have to keep my eye out at HomeGoods come Spring when they're in season.
Have you ever used something like oil reeds for a project?